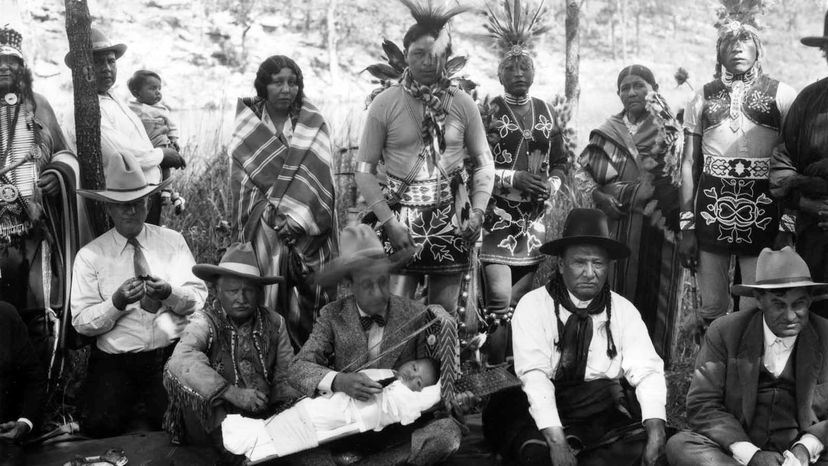 At the turn of the 20th century, the 2,229 members of the Osage Nation were some of the wealthiest people in America. Despite being forcibly removed from their tribal homeland decades earlier, the Osage managed to strike it rich in the rocky hills of Indian Territory (now Oklahoma) when oil was discovered on their land.
The story of the Osage people should have been one of triumph over tremendous adversity, but instead the period from 1920 to 1930 became known as the "Reign of Terror." During this decade, the Osage were targeted for their money. Corrupt local officials teamed with grifters and scam artists to defraud the Osage of millions of dollars.
Far worse, dozens — or perhaps hundreds — of Osage were killed, and their murders covered up so that white "guardians" could inherit their valuable oil rights.
A century ago, the FBI conducted its first-ever murder investigation into the "Osage Indian Murders." In the end, several men were convicted of murdering an entire Osage family for their oil money. That story was movingly told in David Grann's book, "Killers of the Flower Moon," which is now being made into a movie by Martin Scorsese starring Leonardo DiCaprio and Robert De Niro. It is expected to premiere at the Cannes Film Festival in 2023.
But to this day, the Osage are still seeking justice for their other ancestors who disappeared or died under mysterious circumstances during this dark period.