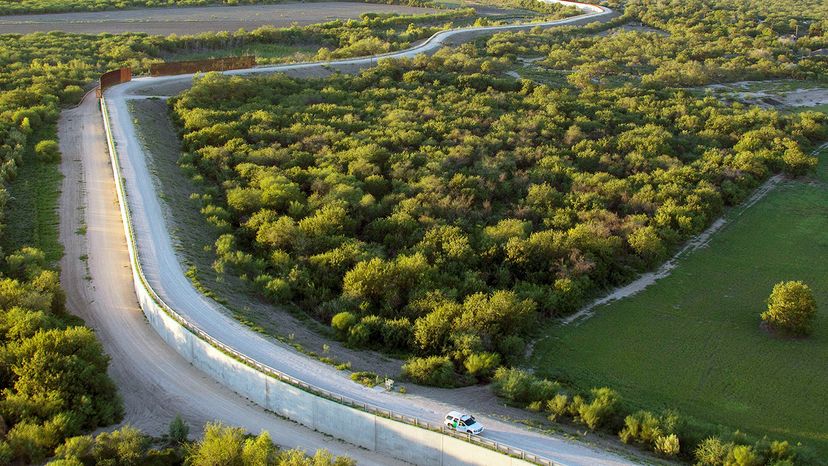 To many Americans, the U.S.'s southern border seems nothing short of a long, hot mess. Traffic jams at major city crossings. Beyond that, miles and miles of barren, unforgiving desert. Drug smugglers. Armed guards. Illegal immigrants. Walls. Fences. Barriers.
The U.S.-Mexico border is a flashpoint — especially now — a political and literal line in the sand waiting to be crossed. Name a problem that America faces today — economic, social, moral, whatever — and somebody, somewhere will blame the border for at least part of it.
This winding, raggedy, roughly 2,000-mile (3,218-kilometer) boundary has become as much about symbolism as sovereignty. It delineates where two nations start and stop, certainly, and what happens there, at least partially, defines both.
"In some ways, I think actually people pay too much attention to the border," says Benjamin Johnson, a border expert and history professor at Loyola University Chicago and the co-author of "Bridging National Borders in North America." "I think that a lot of the things that are quote-unquote 'problems' on the border are manifestations of larger problems that didn't start on the border and aren't going to be fixed on the border."