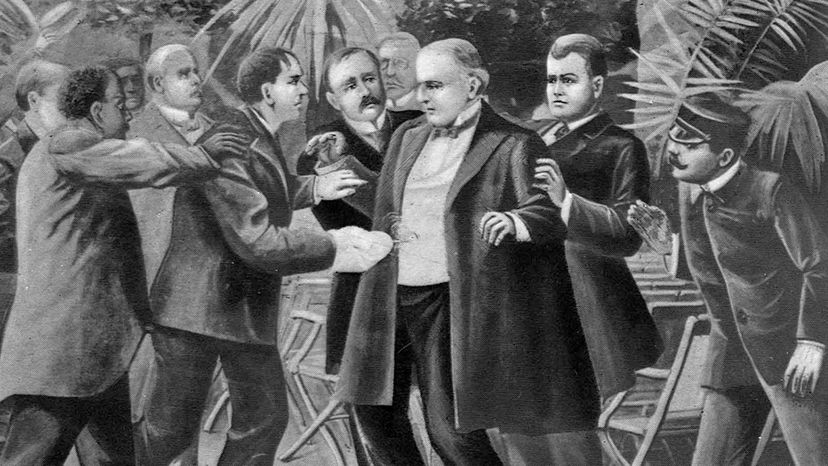 When you think of important U.S. Presidents, names such as George Washington, Abraham Lincoln, Theodore Roosevelt and John F. Kennedy come to mind. But chances are that you'll have to think awhile before you come up with the name of William McKinley, who occupied the White House from March 4, 1897 to Sept. 14, 1901.
McKinley has receded so much in the national consciousness, in fact, that he owns the dubious distinction of being the only president to have his name taken off a mountain. In 2015, President Barack Obama renamed what had officially been known as Mount McKinley since 1917, reverting the name of the highest mountain peak in North America to Denali, the name used for centuries by native Alaskans. McKinley's face last appeared on a U.S. postage stamp back in 1938, and he so far has yet to appear as one of the Racing Presidents at Washington Nationals games.
But historians hold him in somewhat higher regard. In C-Span's 2021 Fourth Historians Survey of Presidential Leadership poll, scholars ranked McKinley as the 14th-best U.S. president — up two spots from his 16th place in 2017, the last time the survey was conducted. It also secures him in the second quartile of the 44 commanders in chief that were considered.
"I think President McKinley's ranking has risen a bit over the last 10 years or so as more study is done about his presidency," Christopher Kenney, director of education for the McKinley Presidential Library & Museum in Canton, Ohio, said via email when we originally talked to him in 2018. "As historians are looking into issues of today, some of the concerns we're facing [are] issues that were first faced during the presidency of William McKinley."