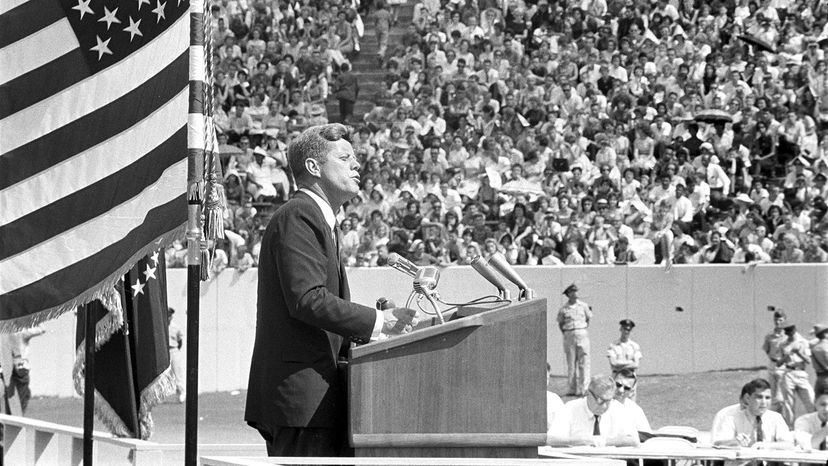 In surveys and on lists, John Fitzgerald Kennedy ranks right up there with George Washington, Abraham Lincoln and Franklin Delano Roosevelt as one of America's greatest presidents. Had Mount Rushmore been sculpted a few decades later, there's little doubt Kennedy's face would adorn that South Dakota mountainside.
But in this opinion, the public deeply disagrees with many historians who find JFK's record too short and too mediocre to really stack up against the greats. So why is JFK so popular? Mainly because his story possesses three determinants that engrave certain celebrities so deeply into the collective consciousness that their fame can never fade: good looks, charisma and an early, tragic death.
These, along with the following factors, have conspired to bump JFK up into the top tier of U.S. leaders.
He was the youngest president ever elected.

He was the first Catholic ever elected president.

He's the only president ever awarded a Pulitzer Prize.

He was really good at giving speeches.

He helped us survive the Cuban Missile Crisis.

He was assassinated while in office.