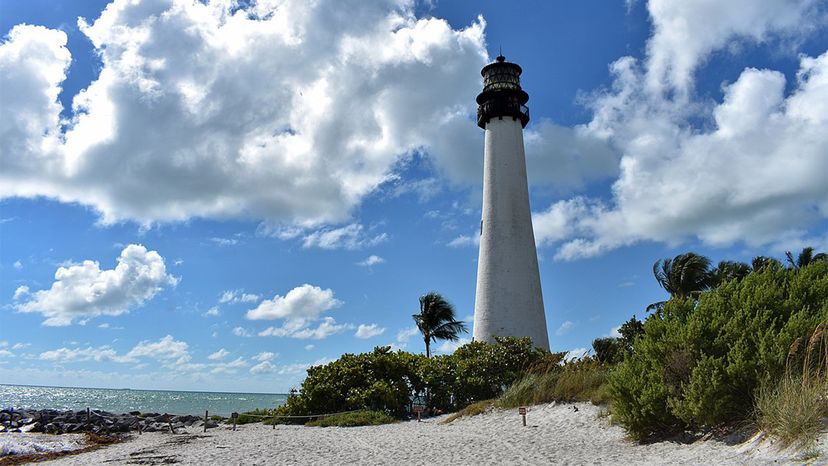 When we hear the term "Underground Railroad," we usually think of the network of secret overland routes traversed by fugitive slaves escaping north into Ohio and across the border into Canada.
In early 19th century America, the Underground Railroad launched a freedom movement that brought people of varying religions and races together in a unified fight against the horror and injustice of chattel slavery.
But did you know there was a Southern version of the Underground Railroad as well?
"There is a Southern Underground Railroad that is little known, not just to the average American, but also to many students of U.S. history," says Dr. Paul George, resident historian at HistoryMiami Museum, in an email interview.
In the early 1800s, enslaved Black people in Florida and other regions of the deep South were hundreds of miles from border states like Maryland and Kentucky and thousands of miles away from the "promised land" of British Canada, making their options and odds for a successful escape close to zero.
"The Saltwater Underground Railroad headed south into Spanish Florida — a region which was really off the grid and close to other areas outside of the U.S. which might be havens for fugitive slaves," says George.
Believed to have operated between 1821 and 1861, the Saltwater Underground Railroad refers to the coastal escape route followed by fugitive slaves into the British-controlled Bahamas. Fugitives from Southern slave states sought refuge on South Florida's beaches. "An underground from Georgia and Alabama, maybe South Carolina too, extended into Spanish Florida," says George.
From there, some paid for their passage on Bahamian vessels, while others made their way across the perilous Atlantic in dugout canoes and small boats. Once out to sea, under cover of night, they faced unimaginable unknowns: unpredictable weather and storms, recapture by slave hunters, assault by pirates, and unfathomably deep, dark waters.