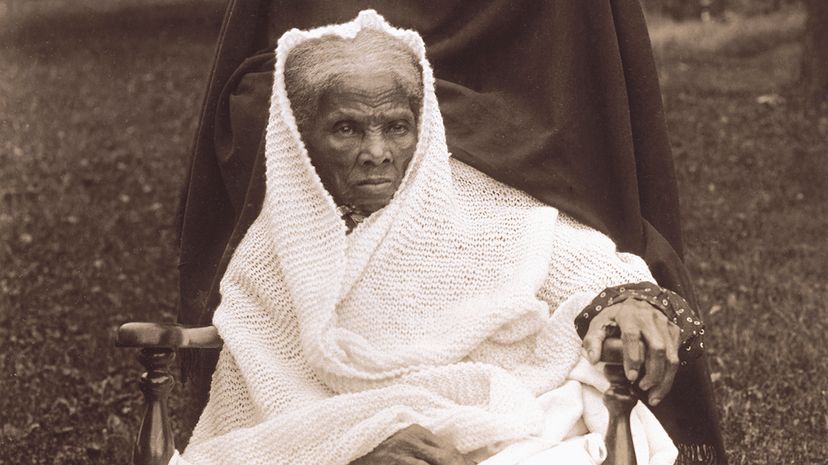 Harriet Tubman stood just 5 feet (1.5 meters) tall; never learned to read or write; and spent her childhood and young adulthood as another person's property. She suffered most of her life from brutal headaches and seizures as the result of a beating. She never made much money in her lifetime, and lived humbly, eating food that she grew in garden.
But despite all that, Harriet Tubman became one of the most famous civilians and admired African-Americans in U.S. history. After escaping from slavery in 1849, she became a conductor on the Underground Railroad, bravely venturing back into the slave state of Maryland 13 times during the 1850s to help numerous other runaway enslaved people find their way north to freedom. During the Civil War, Tubman traveled south again to Fort Monroe to work as a spy, scout, nurse and cook for the Union Army. After the conflict, she established the first nursing home for elderly African-Americans [source: Larson].
Tubman has grown into such an American icon that her legend sometimes obscures the person behind it. In this article, we'll look at the facts of her life and misconceptions about it, as well as how she became such an enduring symbol of freedom.