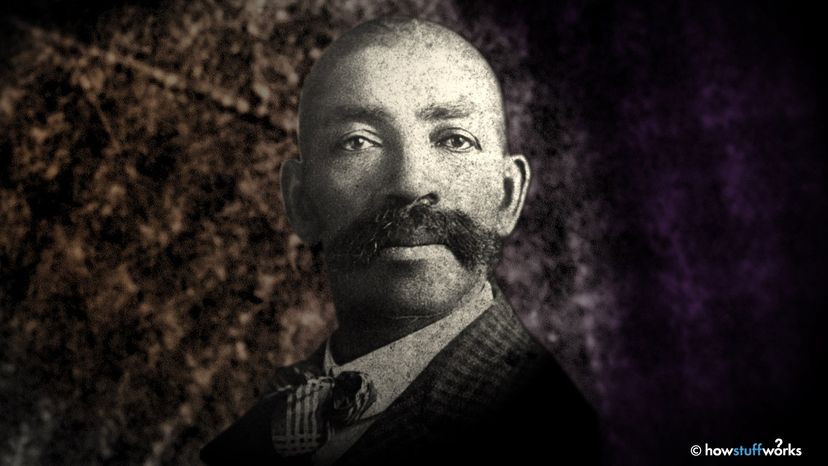 He stood 6 feet, 2 inches (1.88 meters), weighed 180 pounds (82 kilograms) and could reportedly whoop two men at a time with his bare hands. He was as quick on the draw as he was deadly accurate with his Winchester rifle, capable of taking down a running target at a quarter-mile (402 meters). He wore a thick handlebar mustache and spit-shined boots unless he was in one of his clever disguises. In the storied American West of the late 19th-century, where duty-bound lawmen pursued murderous outlaws for high-priced bounties, none deserved their fame as much as Bass Reeves.
Born into slavery in 1838, Bass escaped to Indian Territory during the Civil War and emerged as a skilled marksman and tracker who could speak multiple Native American languages. Reeves was hired as a deputy U.S. marshal, one of several Black and Native American lawmen to patrol the hardscrabble territory on behalf of the Federal government. It was a notoriously hazardous profession — at least 114 deputy U.S. marshals were killed on duty in Indian Territory before it became the state of Oklahoma in 1907.
But Bass Reeves was no ordinary officer of the law. Over his three-decade career, Reeves arrested more than 3,000 individuals, survived countless skirmishes with armed outlaws, and killed at least 14 men while defending his life and others'. He was, in a word, a hero.
"Bass Reeves was the greatest frontier hero in American history," says Art T. Burton, former history professor and author of "Black Gun, Silver Star: The Life and Legend of Frontier Marshal Bass Reeves." "He walked into the valley of death every day for 32 years. He helped people regardless of their race, their religion or their background his entire life."