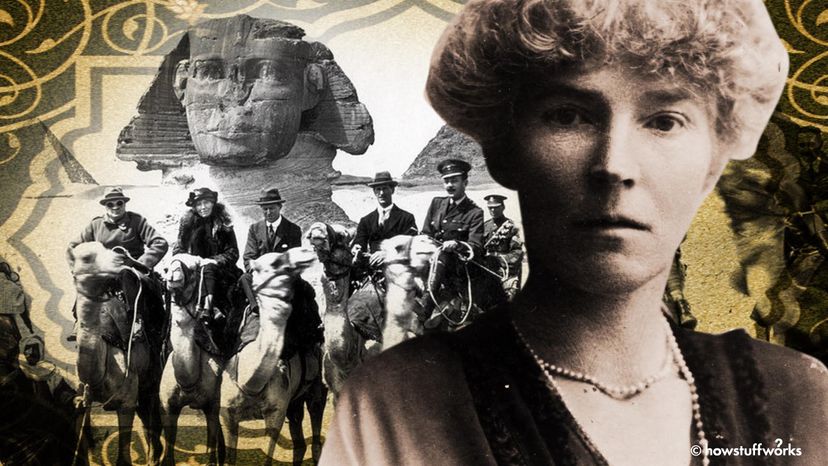 It's safe to say the majority of women in Victorian-era England weren't afforded too many opportunities for adventure. In fact, most women from the 1830s through the turn of the century were expected to fall quietly into the social mold created by men, since they were regarded as "irrational, sensitive, and dutiful." Let's just say world traveler, skilled mountaineer and noted archaeologist Gertrude Bell was not your average Victorian woman.
Perhaps best known for the role she played in the creation of the country now known as Iraq, Bell has been called "Queen of the Desert" and the "female Lawrence of Arabia." It's also been said that Bell was "one of the few representatives of His Majesty's Government remembered by the Arabs with anything resembling affection." But Bell's legacy is complicated, and as Mark Browns wrote for The Guardian in 2018, "there are also many uncomfortable truths in Bell's life that have been swept under the carpet." She fervently opposed women's right to vote, serving as the secretary of the northern branch of the National League for Opposing Woman Suffrage as well as being on its national executive committee. And according to some scholars, her role in the establishment of Iraq left an enduring painful mark on the country and its people.
Born Gertrude Margaret Lowthian Bell on July 14, 1868, the English native grew up in Washington New Hall – now known as Dame Margaret Hall – in Washington, County Durham. Bell's family was considered affluent and progressive, and after she lost her mother at a young age, she developed a close relationship with her father, Sir Hugh Bell, 2nd Baronet, a wealthy mill owner.
Bell's unique educational and professional path began at Oxford, where she became the first woman to earn first-class honors in modern history. Soon after graduation, she developed a passion for travel and accompanied her uncle, Sir Frank Lascelles to Tehran, Persia, where he served as the British minister. Bell later went on to chronicle the journey in her book, "Persian Pictures." Over the next ten years, she traveled around the world and became fluent in French, German, Arabic and Persian.