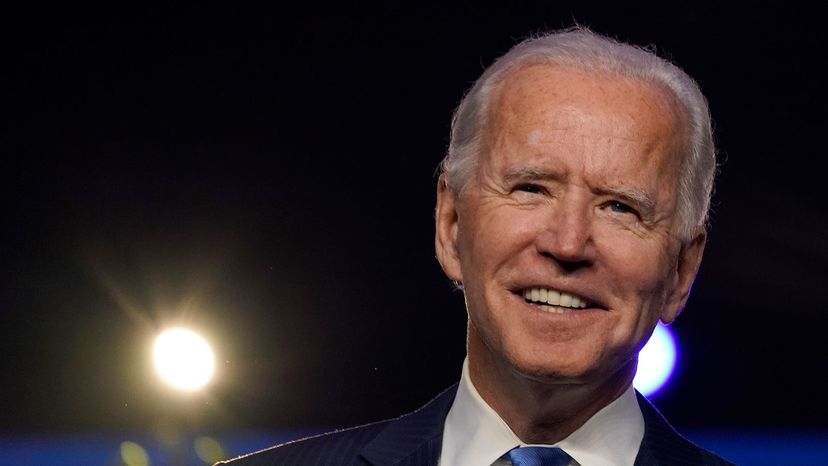 It was a hard-fought campaign that had the entire U.S. — indeed much of the world — on edge: Who was going to become the 46th president of the United States? People watched as six states — Georgia, Nevada, Arizona, Pennsylvania, Michigan and Wisconsin — had results too close to call on election night. But over the next few days, all these states declared for the former U.S. vice president. In all, Biden won 306 electoral votes to incumbent Donald Trump's 232 [source: Lewis].
The 2020 election was notable for several reasons. First, it had the highest voter turnout since 1900, with each party receiving more than 74 million votes. Biden alone got more than 81 million votes, the most ever cast for a president in an election in U.S. history. And his running mate Kamala Harris is the first woman and first person of color to hold the office of vice president. The election was also noteworthy because Trump refused to concede his loss, claiming without any evidence that the vote was rigged [source: The Associated Press].
Biden takes office during a tumultuous time. There is the ongoing COVID-19 pandemic. Unemployment is high, and the U.S. economy is weak. The summer of 2020 was marked by protests against racism, police brutality and even against the requirement in some states to wear a mask to stop the spread of the coronavirus. And just two weeks before his inauguration, a mob of Trump supporters stormed the Capitol, mistakenly believing the election had been "stolen" and that Trump was the real winner.
In November, after he had secured victory, Biden declared that it was time to heal. "I sought this office to restore the soul of America and to make America respected around the world again and to unite us here at home," he said in his victory speech.
So, what will a Biden administration be like? We'll take a look at Joe Biden, his 36 years as a Democratic senator, his eight years as vice president alongside President Barack Obama, and how he plans to govern on climate change, immigration and other hot-button issues.