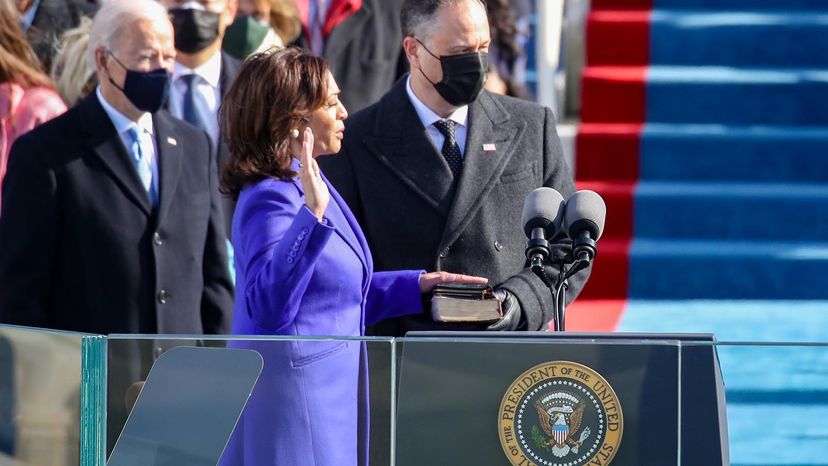 "That day when a little girl from Oaktown became the first black woman to be a major-party vice-presidential nominee..." When lawyer Maya Harris tweeted that congratulatory sentiment, she succinctly summed up the pride and historical significance of her sister's triumph. On Aug. 11, 2020, Democratic presidential nominee Joe Biden officially announced former California Sen. Kamala Harris as his vice presidential running mate for the 2020 presidential election.
His selection meant Harris (Biden's former opponent in the race) would become the third woman in history (and first Black woman and first Asian American woman) to be nominated for vice president by a major political party.
But Harris made history again when she and Biden won the presidential election. These were perhaps the most disputed election results ever after Donald Trump claimed the election was rigged. But finally on Jan. 6, 2021, after a deadly insurrection on the U.S. Capitol, Biden and Harris were officially certified as the winners of the electoral college. Harris became the first-ever woman to be sworn in as vice president of the United States on Jan. 20, 2021.