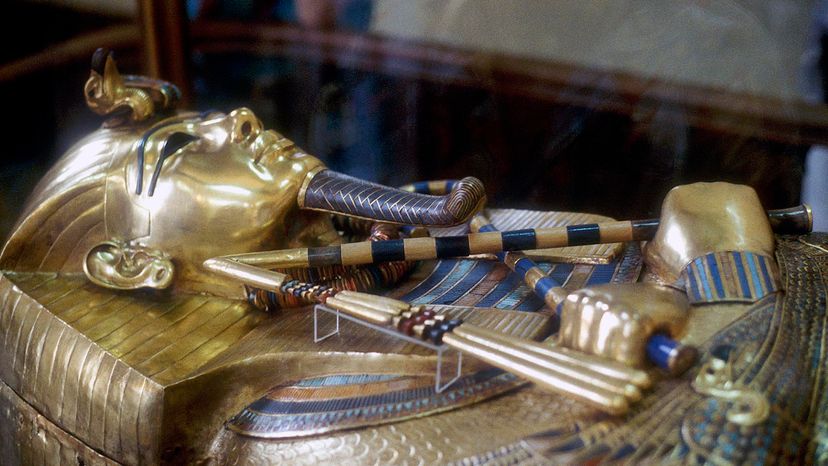 When famed British archaeologist Howard Carter unearthed the treasures of what is now known as dig KV62 in Egypt's Valley of the Kings in November 1922, his discovery was almost instantly recognized as a cultural, historical, scientific and — (as it turned out) — very literal gold mine. Now, almost a century later, the frenzy over Carter's find — KV62 (the letters stand for Kings' Valley) is better known as the tomb of the young Egyptian Pharaoh Tutankhamun, best known in the Western world as King Tut — has managed only to intensify.
The tomb of Tutankhamun, though modest in size compared to other Egyptian rulers, remains the main tourist draw in the Valley of the Kings. Scientists and scholars continue to piece together the mysterious story of the "Boy King's" life and death. And many of the thousands of artifacts found inside Tut's tomb are again being displayed to huge crowds in a worldwide tour, perhaps the last time they'll ever venture outside of Egypt.
"People always wonder about the great treasures of ancient Egypt," says Tarek El Awady, the curator of "King Tut: Treasures of the Golden Pharaoh," which makes a long U.S. stopover in Boston beginning in June 2020. "The surprise on their faces when they see these beautiful artifacts, the first thing [they say] is 'How? How can people make these wonderful objects?' When they see the perfection of these tiny objects, and the jewelry of the king, it's amazing. Amazing designs and amazing manufacturing. It's very sophisticated work."