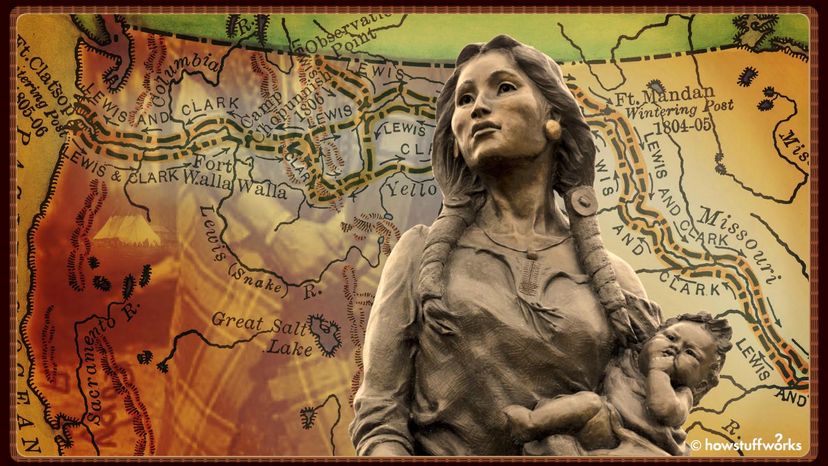 Her image was immortalized on the golden dollar in 2000, and she is recognizable by her forward-looking gaze and the baby she carries on her back. She's been described as an interpreter for the Lewis and Clark expedition, but relatively little is known about Sacagawea despite that fact that she is one of the few women ever depicted on U.S. currency.
For starters, you are probably saying her name wrong, although hopefully not as disrespectfully as General George Armstrong Custer in "Night at the Museum: Battle of the Smithsonian." Today, it may be written Sacagawea (not Sacajawea), but a spelling from the journal of William Clark (as in Lewis and Clark) will get you closer to saying it correctly — Sah-kah-gar-wea. Although Sacagawea was a Shoshone, her name is given in the Hidatsa language and means "bird woman," according to Carolyn Gilman, author of "Lewis and Clark Across the Divide."
"She was a Native woman who was thrust into history when she accompanied Lewis and Clark," she says. "There are a lot of things that have been claimed for her that you really can't say."
We do know that Sacagawea crossed the Continental Divide at the age of 17 while toting her infant son. She also crossed cultures and played a role in the success of the expedition and perhaps unknowingly in Manifest Destiny.