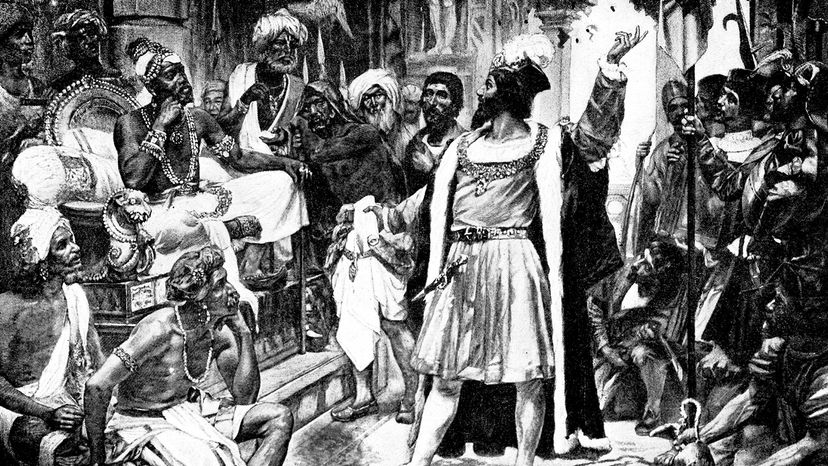 When school children learn about the Age of Discovery — the 15th- and 16th-century maritime exploits of Spain and Portugal, chiefly — they memorize a list of a half-dozen European men in funny hats who sailed bravely into uncharted waters to discover far-off lands. Among them is Vasco da Gama, a Portuguese explorer who was the first European to sail to spice-rich India by rounding the southern tip of Africa.
But just like his contemporary, Christopher Columbus, da Gama is a complex and controversial historical figure. A devout Christian and a loyal Portuguese subject, da Gama had no qualms about using violence — including against unarmed civilians — to force his way into the lucrative Indian and African trade routes dominated at the time by Muslims.
"Da Gama deserves to be recognized as one of the more heavy-handed explorers," says Marc Nucup, a public historian at The Mariners' Museum and Park in Newport News, Virginia. "He was willing to take what he wanted and get his way at the point of a canon."
Sanjay Subrahmanyam, a history professor at UCLA who wrote an eye-opening book about da Gama, says that the Portuguese explorer left almost no personal writing or journals compared to the prolific Columbus, but that scraps of letters and journal entries penned by da Gama's crew paint a "troubling" picture of an ill-tempered, even dangerous character.
"The accounts written by people on da Gama's voyages portray someone who was, even by the standards of the time, a violent personality," says Subrahmanyam.