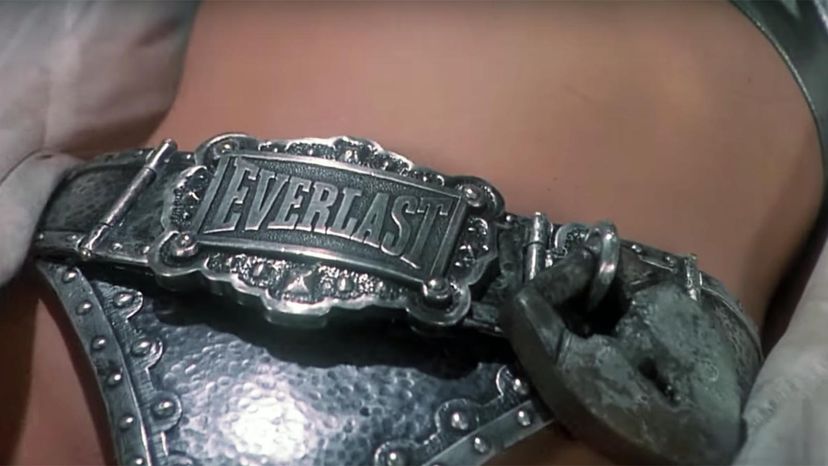 There's a scene in Mel Brooks' 1993 comedy "Robin Hood: Men in Tights" in which the villainous Sheriff of Rottingham kidnaps Maid Marian, our hero's love interest, and spirits her away to a tall castle tower. His nefarious intentions are clear. His plan, however, is thwarted when he encounters the ultimate defense: her "iron underwear," a padlocked Everlast chastity belt (see above).
It's a silly take on a cornerstone of medieval lore. But it might not be too far from the device's actual history. The chastity belt is a lot of things: provocative, misogynistic and deeply absurd. It is also, almost certainly, a myth.
Chastity belts were supposedly used by men in the Middle Ages to protect their wives' virtue while they were away on business trips. These metal bikini bottoms could be locked around a woman's hips; they featured two openings for latrine purposes, which were occasionally patterned after hearts or flowers. As scholars have pointed out, the entire getup would have been both inhumane and very unsanitary.
But were they real?