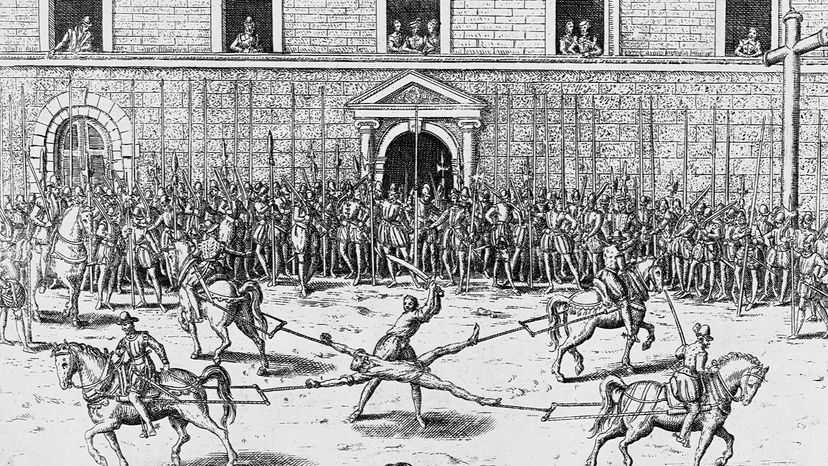 Let's say you're the king of England in the 13th century. You enjoy absolute power and authority, but only if you can keep your grip on the throne, and there are all sorts of plotting pretenders and rebellious radicals keen on toppling your reign and seeing you dead.
So, what can you do to scare them off? You can't post a bunch of threatening Tweets (heck, the printing press is still a few centuries away). But maybe, just maybe, you can devise a form of punishment so twisted and sadistic that only a lunatic would even entertain the thought of committing high treason.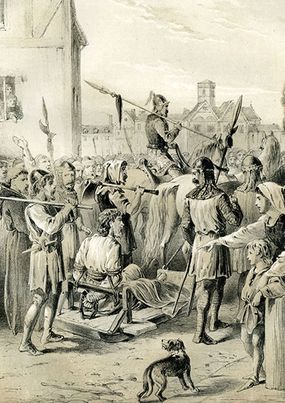 That's how historians believe medieval monarchs came up with the wildly violent execution method known as hanging, drawing and quartering. If you've seen the film "Braveheart," then you've had a (nauseating) taste of just how torturous and cruel the practice was. The Scottish rebel William Wallace was hanged, drawn and quartered in 1305 (accused of being a traitor to King Edward I) and in the movie we see him disemboweled — his abdomen cut open and his intestines removed — while still very much alive. And that was only one part of the ordeal!
From the 13th century all the way until the 19th century, hundreds of Englishmen convicted of high treason were sentenced to die by this very public and grisly display of absolute power, including rebels like Wallace, political terrorists like Guy Fawkes and Catholic martyrs who refused to recognize the authority of the Church of England.