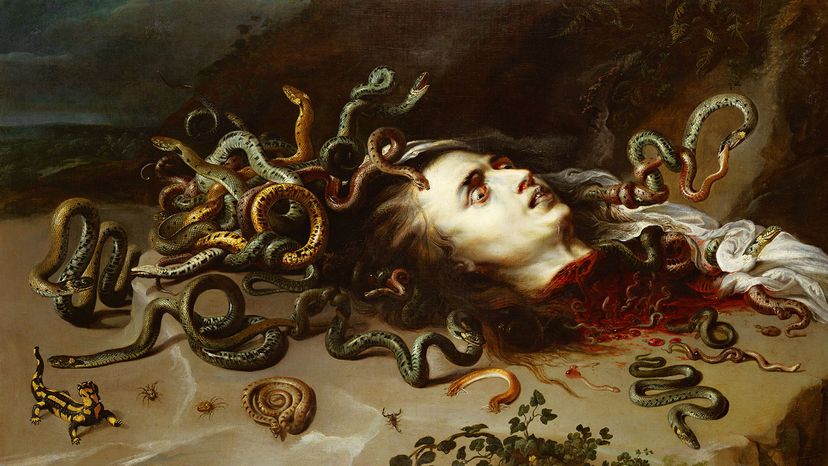 The snake-haired image of Medusa was ubiquitous in ancient Greece. Her grotesque visage — wide eyes, gnashing tongue, sharp teeth and, most famously, hissing snakes for hair — adorned temple roofs, military shields and even the bottom of drinking vessels to deliver a jolt of surprise with the last gulp of wine.
But if you read the Medusa myths closely, they reveal a complex portrait of a "monster" who is as much a victim as a victimizer, explains Spyros Syropoulos, a professor of ancient Greek literature in the Department of Mediterranean Studies at the University of the Aegean in Greece. Medusa was once a beautiful young woman, but she was raped by Poseidon and punished by Athena to become a monstrous Gorgon whose very gaze turned men to stone.
As the ultimate cruelty, Medusa's severed head was brandished by her tormentor Athena as a weapon and object of fear. The ancient Greeks themselves used the terrifying image of Medusa's head, called a gorgoneion, as a protective charm.
"When we think of Medusa, we think of the head only," says Syropoulos, author of "A Bestiary of Monsters in Greek Mythology." "The severed head becomes much more important than the blameless girl, Medusa."