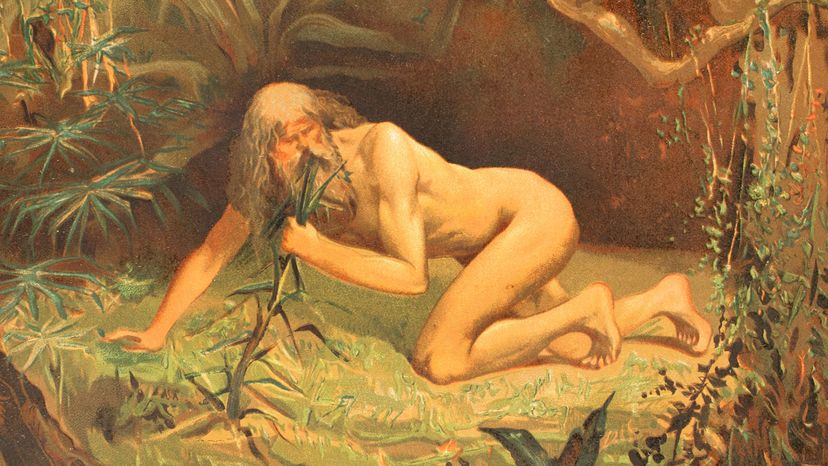 The Babylonian King Nebuchadnezzar II is one of the greatest villains of the Hebrew Bible (known to Christians as the Old Testament). In the biblical book 2 Kings, Nebuchadnezzar and his army lay siege to Jerusalem, loot gold and other treasures from the temple, abduct the Judean king and his court, and carry off 10,000 officers, artisans and skilled workers into exile in Babylon. Ten years later, Nebuchadnezzar returns and razes Solomon's temple to the ground.
And in another unforgettable story in Daniel, Nebuchadnezzar is punished for his hubris and wanders the wilderness like a beast eating grass for seven years.
He was driven away from people and ate grass like the ox. His body was drenched with the dew of heaven until his hair grew like the feathers of an eagle and his nails like the claws of a bird.
Daniel 4:33
The question is: Did any of this really happen? For centuries, historians and biblical scholars have searched for clues about the real-life Nebuchadnezzar II, who ruled the Babylonian Empire at the peak of its power from 605 to 562 B.C.E. We know from the archaeological record that Nebuchadnezzar was a master builder, raising Babylon to a grandeur unmatched in the ancient Near East.
But was Nebuchadnezzar really the tyrant who sacked Jerusalem and sent the Judeans into exile, and is there any truth to the Bible's account of his "bestial" bout with madness?