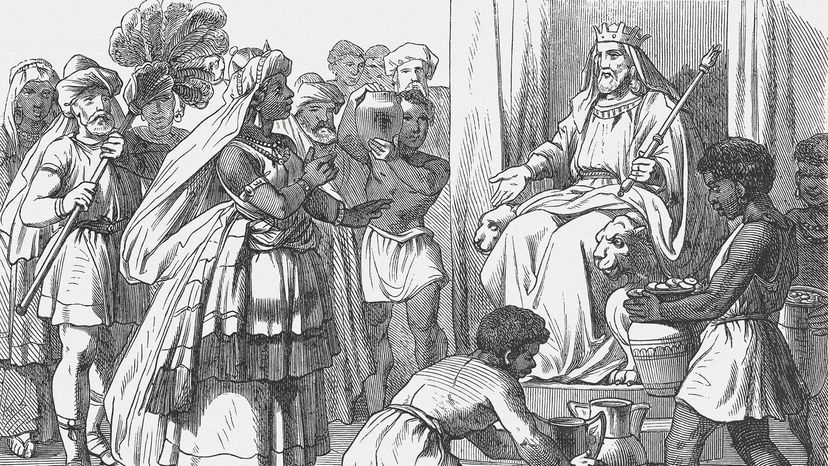 The Queen of Sheba makes only a brief appearance in the Hebrew Bible, but her legendary visit to the court of King Solomon sparked centuries of speculation about the true identity of this powerful, wise and beautiful woman to whom even the mighty Solomon gave "all she desired and asked for."
Some historians claim that the Queen of Sheba was actually the powerful Egyptian Pharaoh Hatshepsut, a female monarch whose wealth and territory eclipsed Nefertiti and Cleopatra. Other scholars wonder if the Queen of Sheba existed at all, since no archaeological evidence has been found for her, so far. Perhaps, they say, she was like Lilith, a mythological figure symbolizing a strong female threat to male authority.
When Deborah Coulter-Harris was growing up in Boston, one of her mother's favorite retorts was, "Who do you think you are, the Queen of Sheba?" Now an English professor at the University of Toledo, Coulter-Harris spent three years researching and writing a book about the bewitching biblical figure called "The Queen of Sheba: Legend, Literature and Lore."
We spoke to Coulter-Harris about the intriguing connections between Sheba and Hatshepsut, and why she thinks that Sheba's storied encounter with Solomon, while certainly fictionalized, could be based on a real-life meeting of two competing ancient moguls.