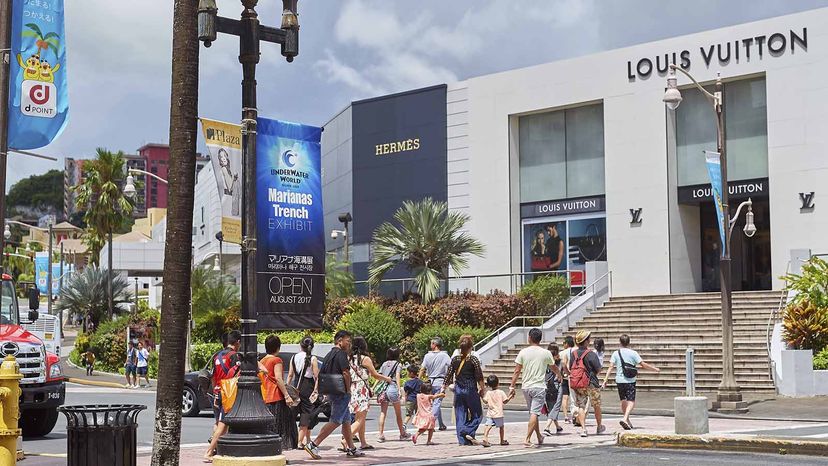 The island of Guam is about 30 miles (48.2 kilometers) long and maybe only 12 miles (19.3 kilometers) across at its widest point. A tiny island like that, admittedly, is easy to lose sight of way out in the Pacific, some 3,800 miles (6,115 kilometers) west of Honolulu. Who knows what's going on there?
Yet something no one should be confused about concerns Guam's allegiances. Due to its designation as a U.S. territory and its position on the other side of the international date line, Guam boasts as its semi-official slogan, "Where America's Day Begins." Thousands of U.S. troops are stationed there. Its roughly 160,000 residents are U.S. citizens. Michael San Nicolas represents the island in Congress.
Guam may not be the America that many think of when they consider Old Glory, baseball and unfettered consumerism. But make no mistake: Guam is American. It might be proper to recognize those on Guam, and the other permanently populated U.S. territories in the Pacific and Caribbean, as full-on Americans.
Rather than, say, foreigners. Or some breakaway group that the Mother Nation has to step on to control.
Rather than, you know, the way England treated its American colonies a couple of centuries ago.
"America has a colonies problem," says lawyer Neil Weare, the president and founder of Equally American, a pro-territories rights group. "A few years ago, I would not have used the word colonies to describe the relationship [between the U.S. and its territories]. But I think over the last year, with the focus on racial justice ... the word colony now, I think people don't bat an eye. It just describes the relationship now more than ever."