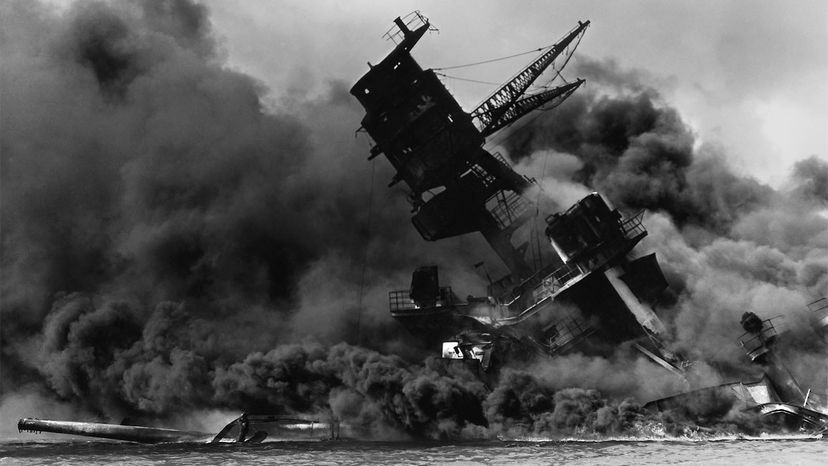 After Adolf Hilter and the Nazis invaded Poland in August 1939, World War II was all but certain. Hitler and Josef Stalin had signed the German-Soviet Nonaggression Pact just a few months prior, which ensured Hitler wouldn't fight the Soviets in Poland.
Just a few days after the invasion of Poland, Great Britain and France declared war on Germany, and war swept through Europe, leaving a bloody trail in its wake. After the invasion of France, Hitler formed an alliance with Italy's fascist dictator Benito Mussolini, and together with Japan, the three countries made up the Axis powers.
The Allies consisted of powerful nations like Britain, France and the United States. The war raged across the globe until 1945, when the United States dropped two atomic bombs, one on Hiroshima and one on Nagasaki. In total, more than 15,000,000 soldiers were killed during World War II and another 45,000,000 civilians died.
When you consider that these world powers were using technologically advanced explosives and weapons built to be efficient killing machines, it's no surprise that World War II includes some of the bloodiest battles ever fought. We've listed some of the most significant here, in no particular order.
Keep in mind, the exact number of casualties in these battles includes not only the number of dead, but also injured, sick and missing. These numbers are also often disputed, as they often vary among reputable sources.
We'll start with one of the bloodiest battles in the Pacific theater.