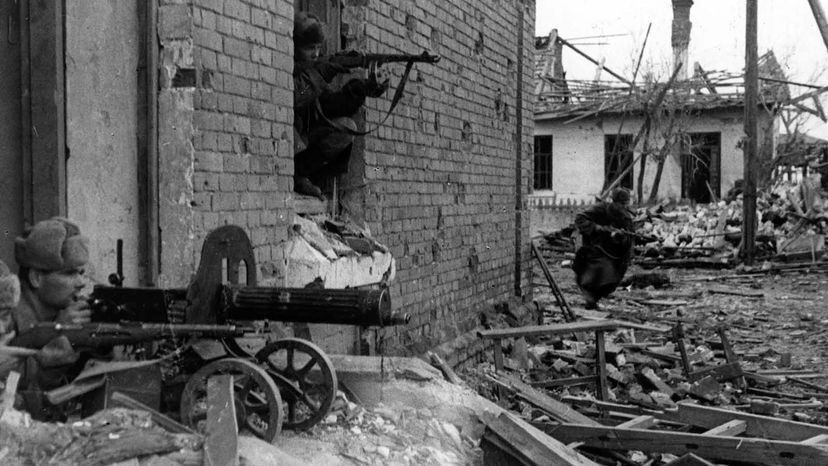 There's a towering statue on a hilltop in Volgograd, a southern Russian city hugging the Volga River formerly known as Stalingrad. The statue, named The Motherland Calls, depicts a woman with sword aloft looking back over her shoulder to rally her people.
The 279-foot (85-meter) sculpture stands as a memorial to the 1.1 million Soviet soldiers and 40,000 Soviet civilians who were killed, injured or captured during the heroic defense of Stalingrad against Nazi German forces during World War II. More Soviet troops died at Stalingrad than American soldiers in all of World War II.
Stalingrad was never meant to be the site of one of the most decisive and deadliest battles of the war, but it was there, in 1942, where the iron wills of two ruthless dictators — Adolf Hitler and Joseph Stalin — clashed in a monthslong, blood-soaked battle of attrition.
Germany never fully recovered from its crushing defeat at the Battle of Stalingrad, turning a triumphant war of conquest into a fight for survival.