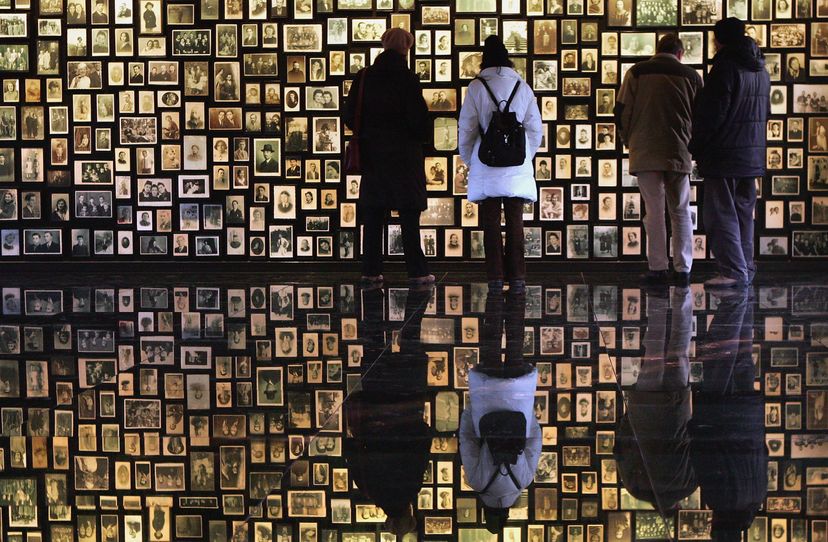 For 76 years, educators and religious leaders have battled ignorance, indifference, a lack of comprehension — even outright denial — in teaching the Holocaust. The depths of evil that humans are capable of is difficult to explore. The subject is difficult to convey.
Still, groups all over the world dutifully pass on the stories of this heinous stain on human history, in which 6 million Jews and millions of other people were systematically murdered by the Nazis and their accomplices during World War II.
Yad Vashem, the World Holocaust Remembrance Center in Israel, trains educators "to bring their students safely in and safely out of the learning environment" with age-appropriate material. The University of Southern California's Shoah Foundation, founded by famed film director Steven Spielberg, teaches through testimony. It houses some 55,000 audio and visual testimonies, the bulk of which are from first-hand witnesses to the Holocaust, including sobering, heart-wrenching words from elderly survivors about their horrifying past.
The United States Holocaust Memorial Museum on the National Mall in Washington, D.C. bills itself as a "living" museum that "inspires citizens and leaders worldwide to confront hatred, prevent genocide, and promote human dignity."
Hundreds of other museums and memorials are tasked with the same kind of duty: to remember the dead, to teach the living.
As the number of living Holocaust survivors dwindles, a question has arisen:
Is graphically recounting the Holocaust's horrors — the well-known stories of executions, gas chambers, crematoriums, death camps, sadistic SS guards, mass graves — the only way to honor the dead and educate the living?