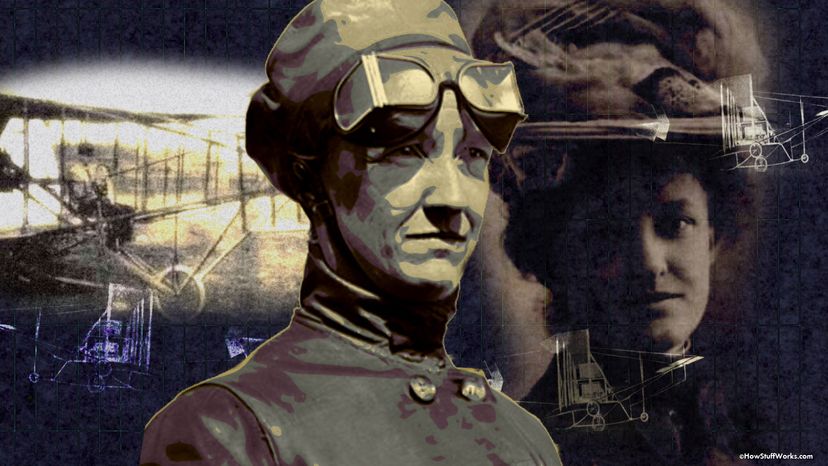 When you think of the most famous women in aviation history, few names probably come to mind. Surely you know of Amelia Earhart, the first female aviator to fly solo across the Atlantic Ocean — and then mysteriously disappear on her attempt to circumnavigate the globe. Those with a little deeper knowledge on aviation history might even know Raymonde de Laroche, the first woman in the world to earn a pilot license, or even Elizabeth "Bessie" Coleman, the first African-American woman to earn a pilot license.
Experts on modern aviation may recognize the name of Beverley Bass, the first female captain of an American Airlines aircraft, who is depicted in the award-winning musical about the aftermath of Sept. 11, "Come From Away." But few people — even the biggest aviation enthusiasts — know much about Bessica Medlar Raiche.
Years before Earhart took flight, Raiche took to the skies in a solo flight, making her the first American female aviator. And that's not her only aviation accomplishment. She and her husband built that plane from scratch. And years after the whole flying thing wasn't working for her anymore, Raiche went on to become one of the country's first female doctors specializing in obstetrics and gynecology.
As appraiser Ken Sanders said on an episode of "Antiques Roadshow" in which Raiche's great-grandson recounted his family legacy, "How can this be that America's first female aviator is virtually unknown outside of a tiny circle of aviation aficionados?" Great question — let's change that.