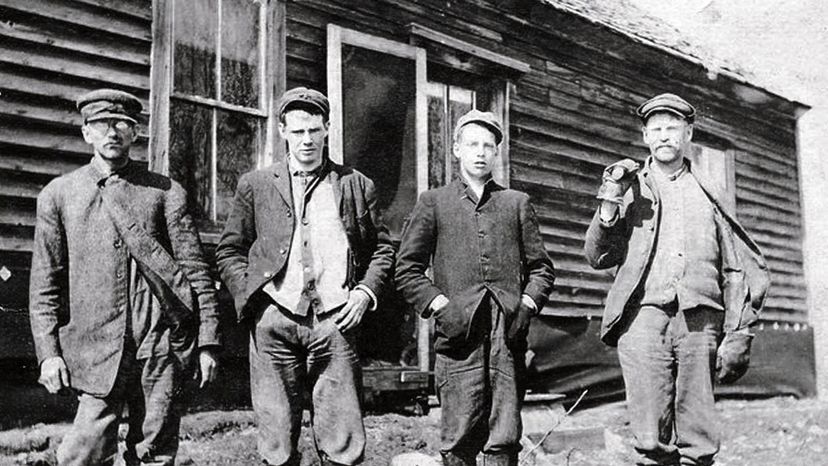 Willis Newton and his brothers may not be, for most of us, as easily identifiable as Charley Arthur "Pretty Boy" Floyd. Or "Baby Face" Nelson. Or John Dillinger. Or Al Capone. They certainly weren't as renowned as either Bonnie Parker or Clyde Barrow.
That, though, may go a long way toward explaining why Newton and his gang were infinitely more successful at their particular brand of bad guy-ness than any of them. For much of their career, nobody — even the cops — knew who the Newtons were.
As robbers and thieves, nobody was better than the comparatively low-profile Newton and his brothers, who later were popularized in a middling 1998 movie as "The Newton Boys." In a blink of about five years in the 1920s, the Newtons (and an occasional accomplice) pulled off about 70 bank heists (give or take a dozen), ripped off six trains and, in their pièce de résistance, cleared somewhere around $3 million on one job. It remains the largest train robbery ever.
Calculate this: That single $3 million take in 1924 would be a $45 million getaway today.
As old men, after their thieving mostly was over, they surfaced in a 1975 documentary, coming off as both proud and practical. "Jes' like a doctor and lawyers and everybody else," Willis said straight-faced to the camera, "it was our business to do that."
The youngest of the Newton brothers, Joe, even made his way onto "The Tonight Show Starring Johnny Carson" in 1980 and was practically, well, charming. "Well, if you got a good car and a potful of money and [you're] a young man," Joe said when Carson asked him about his appeal to women as a bank robber, "yeah ...".
In 1979, a few months before his death at the age of 90, Willis Newton sat down in his home in Uvalde, Texas, for a wide-ranging and sometimes contentious interview about his life and crimes. Historian and author G. R. Williamson walked away from that talk with an entirely different impression of Willis, the driving force behind the gang.
"I truly believe," says Williamson, who wrote "Willis Newton: The Last Texas Outlaw" and several other books, "he was a flat-out evil person."