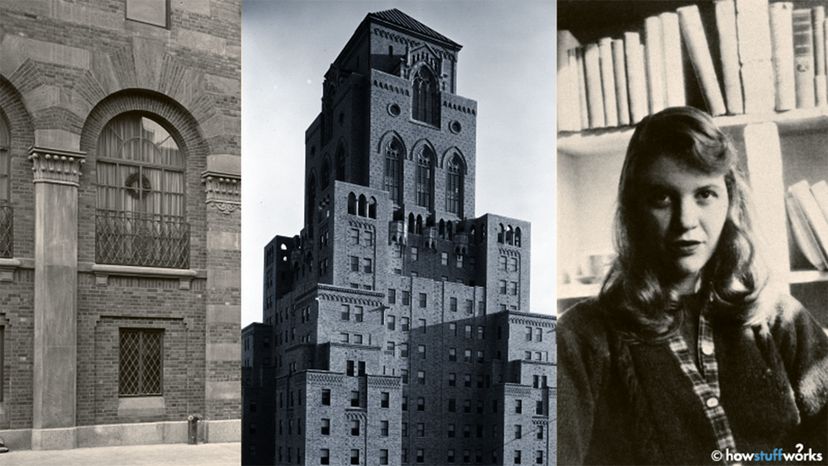 Grace Kelly, Joan Didion and Candice Bergen all called it home. Sylvia Plath threw her clothes off its roof on the last day of her magazine internship. The Barbizon was not the first women-only residential hotel in New York, but it was certainly the most famous, housing many actors, models and writers of the mid-20th century in the years before they made it big.
Opened in Manhattan in 1927, the 23-story Barbizon Hotel for Women sat on the corner of Lexington Avenue and 63rd Street, a stately structure built in the Romanesque, Gothic and Moorish styles. Its 700 rooms were tiny — think college dorms — with shared bathrooms and kitchens. But the hotel featured a wealth of fancy extras, such as a swimming pool, library, solarium, lecture halls, squash and badminton courts, social activities and free afternoon tea. The Barbizon's aim was to attract ambitious middle- and upper-class women, preferably those interested in the arts and stardom. The glamorous hotel became so acclaimed, it was even featured in films and novels.
Interestingly, many of the luxe hotel's residents were of modest means and hailed from small Midwestern towns. "Small-town residents often got there by winning a beauty or talent contest, which would give them a small amount of money with which they could pay for a couple of months at the hotel," says Paulina Bren, author of the book "The Barbizon: The Hotel That Set Women Free" and an adjunct professor of international studies at Vassar College.
But snagging a room at this coveted address wasn't merely a matter of plunking down enough money. The women had to present three references, dress well and have a good demeanor. It also helped greatly if they were young and pretty. In fact, one of the longtime assistant managers, who also manned the front desk, created a grading system that gave preference to younger women when deciding who to admit. Due to these standards, the hotel was soon nicknamed "the Dollhouse."