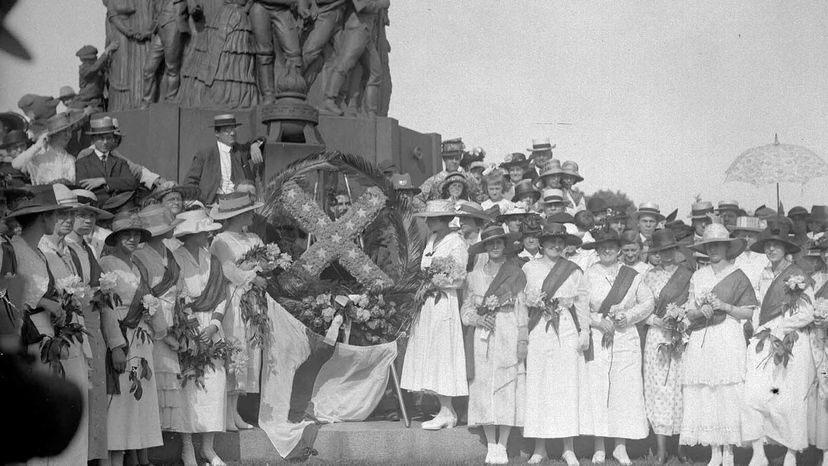 It's been said that history is often written by the victors, but in the case of the Civil War, the saying might not hold true. Although the Union army of the North won the war, the Southern Confederacy may have won the narrative that followed.
Case in point: Soon after the failure of Reconstruction, the United Daughters of the Confederacy (UDC) went to work rewriting the textbooks — and therefore history — across the school systems in the South by blacklisting textbooks that were "unjust to the institutions of the South" and publishing new ones that adhered to their distorted version of Civil War history. In other words, The Lost Cause narrative.
Writings by Southern historians like Edward Pollard and Confederate General Jubal Early reframed the Confederacy as an "heroic defense of the Southern way of life against the overwhelming forces in the North," according to Vox. Part of the UDC's strategy was to preserve and teach their distorted perception of the war — including the much-romanticized lives of slaves and the relationships they had with their masters.
"In addition to putting up monuments to the Confederacy all over the South, the UDC also wrote and published textbooks to indoctrinate Southern children in their Lost Cause mythology," explains Brad Perry, founder of The Public Franklin, an activist group that promotes anti-racism through education, advocacy and action in Franklin, Tennessee. Perry is also an educator who has taught and developed curriculum on African American history to high school students. "These textbooks almost completely omitted the achievements and contributions of African Americans, and they were used by the overwhelming majority of Southern public schools well into the 1970s."
So it's no surprise that many adults educated after 1877 in U.S. public schools never learned about these five accomplishments achieved by — and injustices faced by — African Americans.