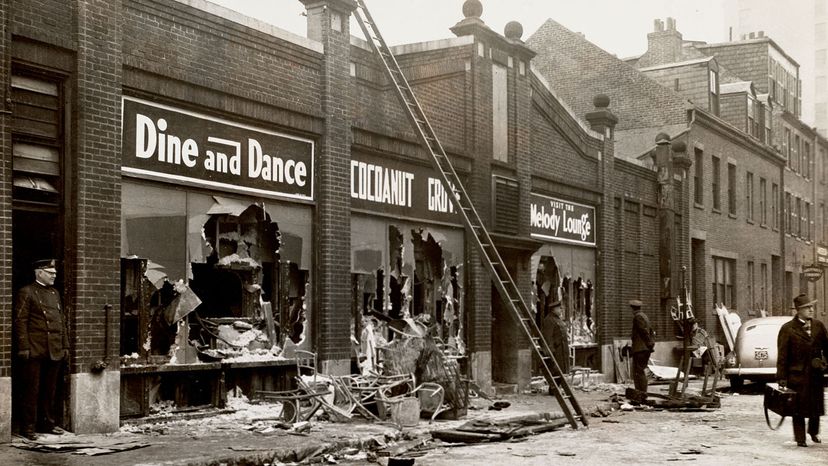 On a cold late November night in 1942, in the Bay Village neighborhood of Boston, the Cocoanut Grove nightclub was absolutely hopping. The Grove, as it was called by the locals, was a well-known hangout in that area of the city. It had opened in the late 1920s, then limped its way through Prohibition, a few different owners, and a less-than-savory reputation as a place where the city's mobsters gathered.
By the time this Thanksgiving weekend rolled around, though, The Grove was clearly the spot to be in Boston. For everybody. Soldiers, sports fans (a big Holy Cross-Boston College football game had been played earlier that day), and those just out for a night on the town crowded into the sprawling complex for the food and live music.
The Grove held, at its upper limit, maybe 460 people. But with the holiday season starting, a growing war raging in Europe and the Pacific, and everybody looking for a release, the place was packed. On that Saturday evening, as many as 1,000 well-dressed customers were there looking for a good time.
It was a night — Nov. 28, 1942, — that Boston has never forgotten, a night in which revelry turned almost instantly to tragedy. It also was a night that reverberated across the globe, and that changed the city of Boston forever.
"This is 77 years later, and there's still all this energy around this event. Normally, if it's not done in the first five years, it disappears and it's forgotten. That's not the case with Cocoanut Grove," says Casey Grant of the National Fire Protection Association, which is based in the Boston area. "We still do presentations, and it's amazing the people who show up. There's people that show up and tell us they were orphaned. It's just striking the number of people who were directly impacted. It left deep scars."