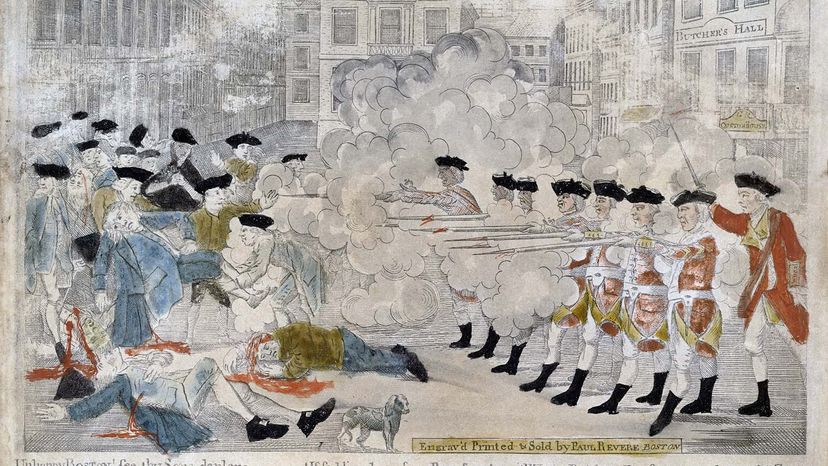 In the cold, early weeks of 1770, the city of Boston was an absolute tinderbox. British soldiers and others loyal to the crown jockeyed with angry colonists who chafed under the taxes levied by England and talked openly of starting a new nation. Tensions escalated. Sides were chosen. Soldiers sent word home that the entire thing could blow at any minute.
And on a wintry night in March of that year, it did.
The Boston Massacre didn't, in the strictest of terms, start the American Revolution. That was still a few years and one Tea Party away. But the tragic events of March 5, 1770, cemented the notion that the relationship between England and its colonies was irretrievably broken, convincing many colonists that freedom from English rule was the only way forward.
You can still visit the site of the Boston Massacre today, at the intersection of Devonshire and State (formerly King) streets in downtown Boston, at the foot of the Old State House. New England schoolkids take regular pilgrimages to the area as part of their curriculum. Tourists stream by on their walks down the Freedom Trail.
But the story of the Boston Massacre — what rabble-rouser Paul Revere called the "Bloody Massacre perpetrated in King Street" in an engraving made just weeks after the event — is not as simple as it's often told.