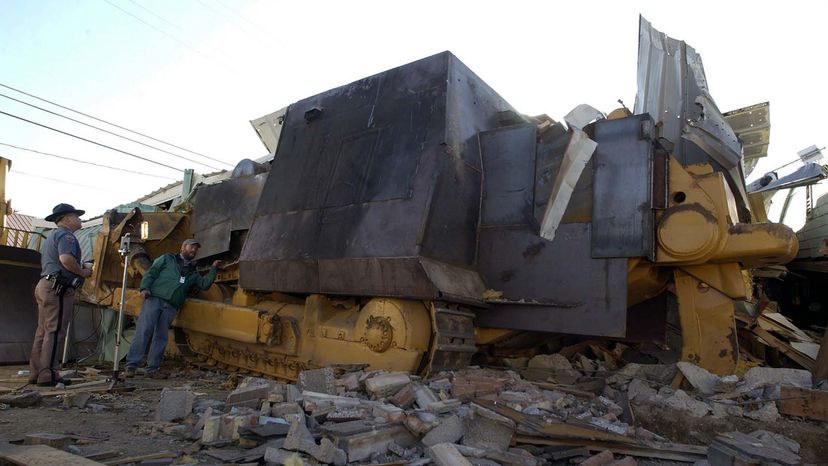 Marvin Heemeyer built a tank. He built a tank, leveled a good portion of a previously quiet small town in the Rocky Mountains with it, then immediately gained a measure of fame because of it, and almost as immediately met an inglorious end.
But here's where the story gets weird (as if it isn't weird already). Somehow during the past 17 years since, Heemeyer has become a legend of sorts. A patriot, even, in some people's eyes. A hero for our troubled times.
Which, for more than one witness to this bizarre chapter in modern American history, is simply wrong. Just flat out wrong.
A man with a grudge built something, instantly christened a "killdozer," to tear up a town: How is he a hero?
"It is the predominant narrative; that Marv was screwed by this small town board that was out to get him, that the local community was out to get him," says Patrick Brower, the author of a book on Heemeyer and his tank. "People get focused on this, that Marv was victimized by the town. But the idea, somehow, that Granby was sophisticated enough to launch this campaign to go get Marv really defies my imagination."