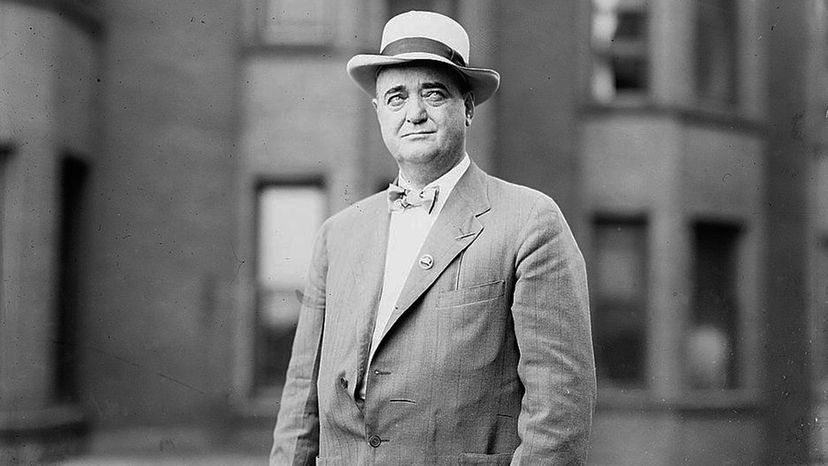 In the black and white daguerreotype capturing all the icons of the American Wild West, Bartholomew William Barclay Masterson is there, along with Wild Bill Hickok and Buffalo Bill and Doc Holliday and several others, and with his old friend, Wyatt Earp, too, all staring unsmiling and unblinking into the harsh flash of the photographer. Old W.B. Masterson — known in life and in lore as "Bat" — might well be standing in the back row, if such a print actually existed.
But that's a Hall of Fame of the American West that exists only in the imagination. No shame in standing among those greats.
Despite carrying perhaps a lower profile than many of his contemporaries, Bat Masterson (1853-1921) probably deserves, and history has largely provided, his own niche in the Wild West pantheon. Buffalo hunter, scout, lawman, gambler, gunfighter and, in later life, sports writer, newspaperman, raconteur and friend of a president; Masterson truly was someone who took whatever was thrown at him and grabbed for more. Canadian-born but American Western-bred, Masterson left the family farm as a teen, took up a rifle and rarely looked back.
"What intrigued me about Bat is that he had this sense of curiosity and wonder: 'What's next?'" says author Tom Clavin, whose interest in Masterson led to, "Dodge City: Wyatt Earp, Bat Masterson, and the Wickedest Town in the American West," a 2018 New York Times bestseller. "He was in this time when America was younger, and so much of the American ethos of the time was 'What's next? What's on the other side of that hill? What's on the other side of those mountains? Let's find out.'
"That could have been on Bat Masterson's tombstone: 'Let's find out.' That's the way he viewed life."