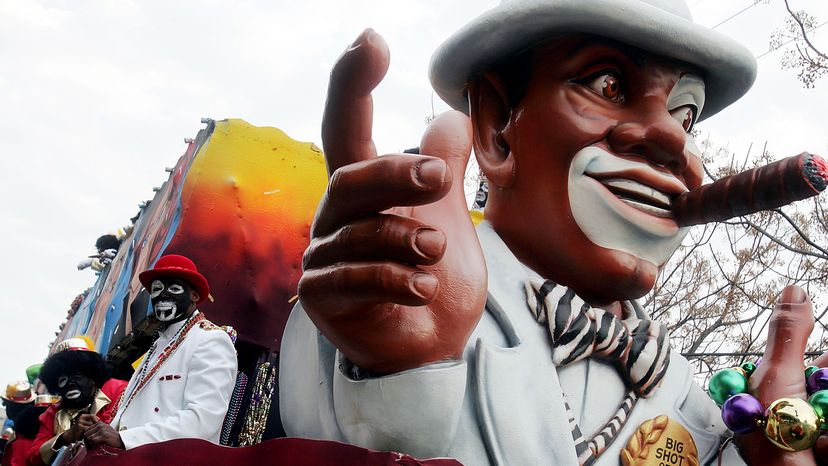 It's 1889. Missouri newspaper editor Chris Rutt and his friend Charles Underwood have created the world's first pancake ready-mix, but they need a scheme to sell it. Rutt had seen a minstrel show that featured the popular song "Old Aunt Jemima." Inspired by the character, who was often portrayed by a white male in blackface and drag, he decides to name their new breakfast concoction "Aunt Jemima" and attach her stereotypical mammy image — a genial and submissive black woman who worked as nanny or housekeeper for white families — to the product.
But the two fail in marketing the business, and they sell the company to the R.T. Davis Milling Co. in 1890. R.T. Davis Co. not only fine-tunes the pancake recipe, but it also whips the Aunt Jemima marketing ploy into shape. The company decides to turn Aunt Jemima into a real black woman, and they put former slave Nancy Green on display at the 1893 World's Exposition in Chicago, where she sings songs, cooks pancakes and tells euphemistic stories about the Old South. Fast-forward more than 100 years, past many iterations of Aunt Jemima and tons of boxes of pancake mix sold, and vestiges of the company's racist roots remain. And so does blackface.
As is evident from the news, blackface — the centuries-old practice of using makeup to transform into a caricature of a black person — is still alive and well. College students across the world wear costumes and blackface at Halloween parties. Performers appear on stage and television in blackface. Businesses and homes still proudly display darky iconography (think googly white eyes, ink-colored skin and big red lips) and racist memorabilia without addressing their complicated history.