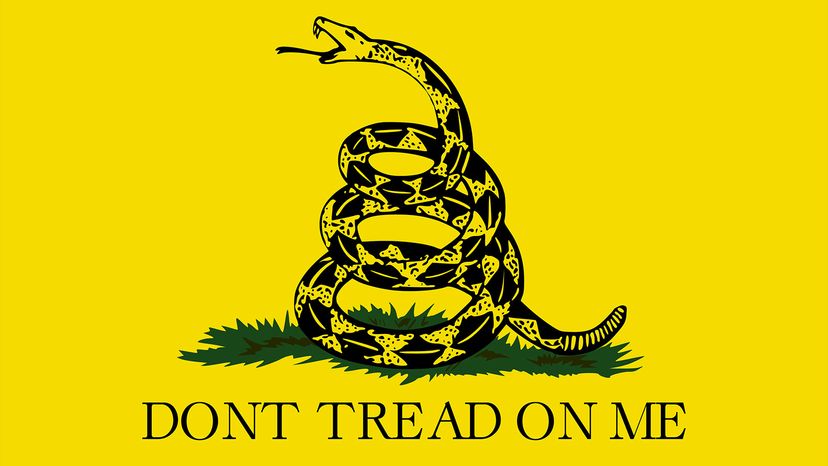 Proudly flown from vehicles or defiantly waved at political rallies, the yellow "Don't Tread on Me" flag — with its fearsome coiled rattlesnake — has become a rallying cry for right-wing America. The historical flag, known as the Gadsden flag, originated in colonial times and was resurrected by the modern-day Tea Party movement in 2010.
Today, the Gadsden flag has taken on darker overtones. The coiled-snake flag has been embraced by fringe political groups including the anti-government militias that stormed the Capitol Jan. 6, 2021, where dozens of "Don't Tread on Me" flags were displayed. Tragically, one of the five protestors killed in the crush of people outside the Capitol was photographed earlier that day carrying the Gadsden flag.
The history of the Gadsden flag — particularly the symbolism of the rattlesnake — is closely linked with Benjamin Franklin, one of the most beloved Founding Fathers. But sadly, the nearly 250-year-old flag has become so politicized that even some historical flag aficionados won't fly it today.