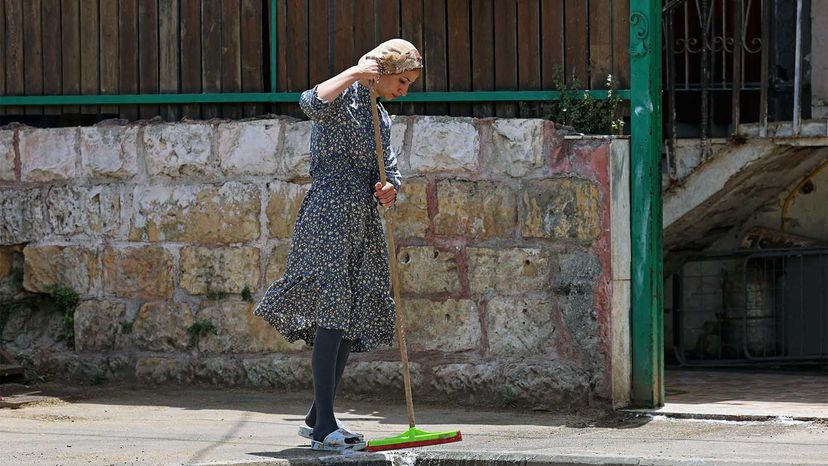 Zionism is a nationalist movement that successfully established an independent state for the Jewish people in 1948 and continues to support Judaism's claim to Israel, its ancient homeland. It is also one of the most complex and controversial political ideas of the past 150 years.
Although Zionism draws its name from the biblical Mount Zion, it isn't primarily a religious movement. True, many of the Jewish people have yearned for a return to Abraham's "Promised Land" for 2,000 years, but the leaders of the modern Zionist movement weren't driven by messianic zeal. In fact, most were secular and even agnostic Jews who identified the Jewish people as a nation rather than a religion. Zionism for them meant the creation of an independent political state for the Jewish nation.
Zionism itself wouldn't be problematic if the Jewish people were the only people with claims on the Holy Land. Palestinian Arabs, who comprised the majority of people living in the land known as Palestine for centuries under the yoke of both the Ottoman and British empires, feel that the land should be rightfully theirs.
The result is one of the thorniest and most hotly debated political issues in the modern world. Zionists and other supporters of Israel argue that the safety and continued existence of the brutally persecuted Jewish people depends on the existence of a Jewish state, and the rightful place for that state is Judaism's ancestral homeland.
Meanwhile, Palestinians and their supporters cast Zionism as an imperialist (or worse, racist) movement that forcefully colonized Arab lands and subjugated the native Palestinian people as second-class citizens. Beyond those already striking divisions, decades of war and sectarian violence have inflicted deep emotional wounds that turn any discussion of Zionism into a potential minefield.
To understand how we got here, let's start with the birth of the modern Zionist movement, which took place in Europe at the tail end of the 19th century.