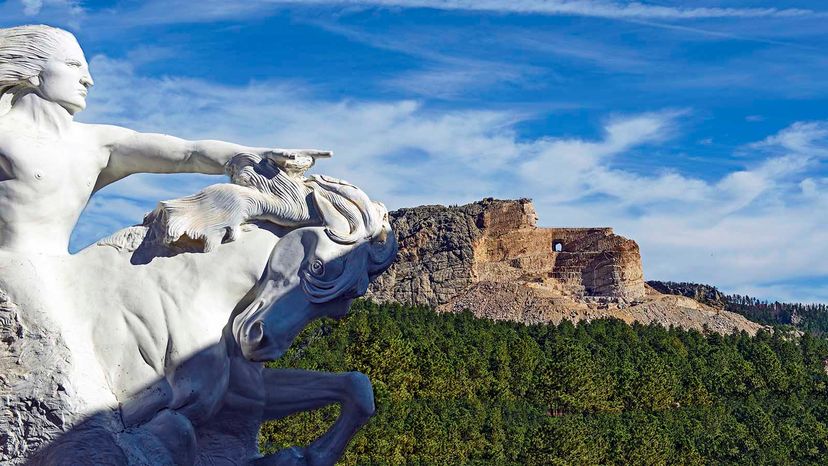 Out of the hills of South Dakota, just 18 miles (28.9 kilometers) or so west of the quartet of presidential mugs that peer down from Mount Rushmore, another mountainside monument slowly rises. For more than 70 years actually, it's been rising and rising and rising. But it's getting there.
The Crazy Horse Memorial, the only active mountain carving in the world, is a project so literally monumental in size, so audacious in scope that it's become practically legendary in its own right, like the man carved into the mountain himself. The massive sculpture is the drawn-out dream of a long-sighted Native American chief and a dogged Polish American sculptor. And it's a weighty legacy for the sculptor's family, which toils still to complete that vision.
"We've lived it all our lives, and we just go ahead, and keep our nose to the grindstone, and just do it. You just do it," says Jadwiga Ziolkowski, who along with her sister Monique, serves as the CEO of the Crazy Horse Memorial. "You keep your eye on what it is you're working toward, something that's bigger than yourself, something that's going to be here a long time after the family is gone. You just know it's the right thing to do, and you move forward."