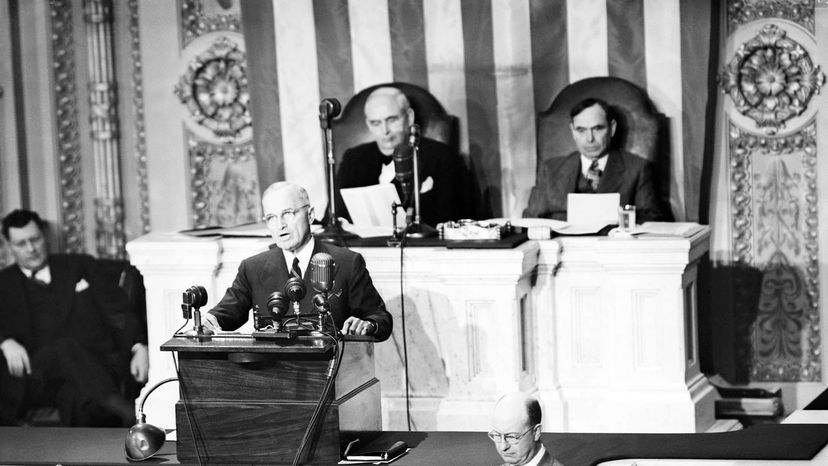 Ever since George Washington and King George started going at it, foreign policy in the United States has been a ticklish affair. Stay out or jump in? Be aggressive or be possessive? Stand on your own or seek help? Lead or follow? Put up walls or call for them to be torn down?
The answers are never easy.
That's what makes the Truman Doctrine so impressive. Few, if any, American foreign policy stances have held the weight, lasted as long or changed the world as much as the Truman Doctrine, the post-World War II strategy designed to contain the spread of communism and hold America's wartime ally, the Soviet Union, in check. Even today, with other global threats emerging and a stated "America First" foreign policy, the ideas behind the Truman Doctrine endure and inform the country's worldview.
"I believe that it must be the policy of the United States to support free peoples who are resisting attempted subjugation by armed minorities or by outside pressures," Harry S. Truman, the 33rd president of the U.S., said in a speech to a joint session of congress March 12, 1947, laying out the center beam of what came to be known as the Truman Doctrine. "I believe that we must assist free peoples to work out their own destinies in their own way."
With the Truman Doctrine, America stepped away from a largely isolationist history, took the lead in battling communism and furthering democracy, and forged relationships with nations — militarily, economically and otherwise — that endure today.