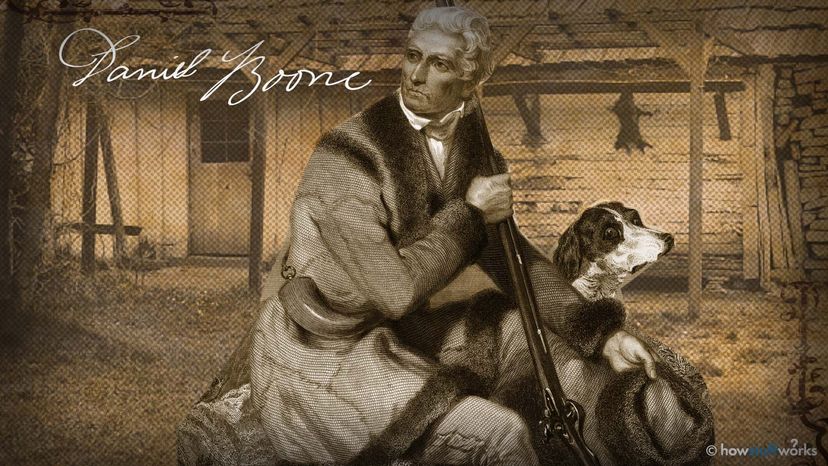 If you came of age in the 1960s, Daniel Boone was as familiar to you as banana seat bikes and 45s on the turntable. You can probably still hum the song from the TV show:
From the coonskin cap on the top of ol' Dan
To the heel of his rawhide shoe;
The rippin'est, roarin'est, fightin'est man
The frontier ever knew!
If you weren't around then... well, go ahead and break out an, "OK, Boomer" or two. But that, for ol' Dan fans and anyone who appreciates American history, would be a shame.
"I think people overall today admire him," says Sam Compton, the president of The Boone Society, a group of genealogists, historians and descendants of the Boone family. "Unfortunately, today's youth, if you asked them who Daniel Boone is, they don't even know. That's part of our struggle. If our generation doesn't educate future generations about the foundation of this nation, it'll be lost forever."
Daniel Boone (1734-1820) was famous enough to inspire a long-running TV show some 50-odd years ago. A national forest in Kentucky is named after him, along with at least one town, several counties and a submarine. His likeness is captured, in a struggle with an Indian, in one of the four relief sculptures over the doors of the rotunda in the U.S. Capitol.
He is, without a shred of hyperbole, an American icon.
If you don't know Daniel Boone, here are some nuggets to consider about this bona fide frontiersman.