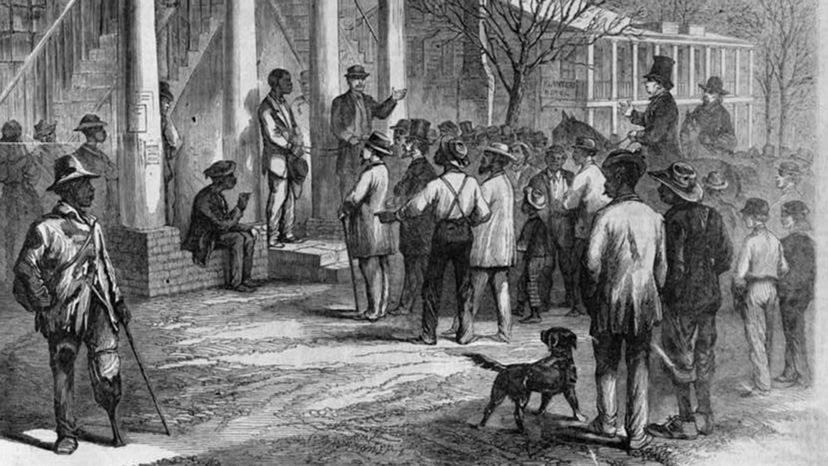 On April 9, 1865, the long and bloody American Civil War finally came to an end. It had already been two years since President Abraham Lincoln issued his Emancipation Proclamation, but after the Confederacy's surrender at Appomattox Courthouse, word slowly spread among the more than 4 million enslaved Black men, women and children that they were truly and officially free.
White plantation owners, however — in league with Southern lawmakers and Northern corporations — had other ideas. Starting with Mississippi and South Carolina, all-white state legislatures passed a series of laws called the Black Codes intent on re-enslaving African Americans by essentially criminalizing Blackness.
"[White Southerners] have a clear sense of how they want to restructure their society after the Civil War and they're going to make sure that they do that through these legal and extra-legal means," says T. Dionne Bailey, a history professor at Colgate University who specializes in African American women's history and mass incarceration.