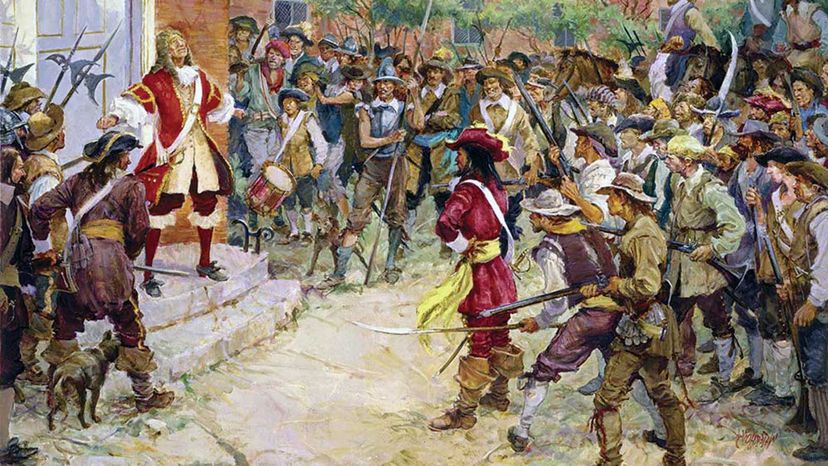 Bacon's Rebellion was a conflict that started like a lot of disagreements — with a drunken argument. But this short-lived uprising in 17th century Colonial America is considered to have had long-term consequences for Colonial settlements, policies toward Native Americans and concepts of race in North America.
The incident took place in Colonial Virginia from 1676 to 1677, and because it was 100 years before the American Revolution, Bacon's Rebellion was once posited as a sort of precursor to overthrowing tyranny. In fact, Thomas Jefferson considered rebellion leader, Nathaniel Bacon, a patriot.
But contemporary historians view Bacon's Rebellion in light of the conflict between colonists and Native Americans, as well as for the effects it had on the way ideas about race developed in the American Colonies.
Bacon was a relative newcomer to Virginia when he launched the rebellion. So how did he manage to rally enough support to spark a conflict that would change the course of history?